You can create your own sub group and invite your choice of other Shufflrr members to share select documents.
a) Select the folder you wish to share, and click or tap the drop down window.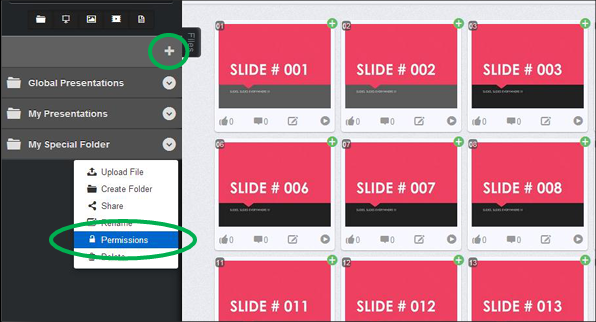 NOTE: Create your new folder at the Root Level, the very top level, to ensure that your users will see it when they login. If you grant permissions to a sub-folder, then you must grant permissions to the parent folder in order for your users to see it.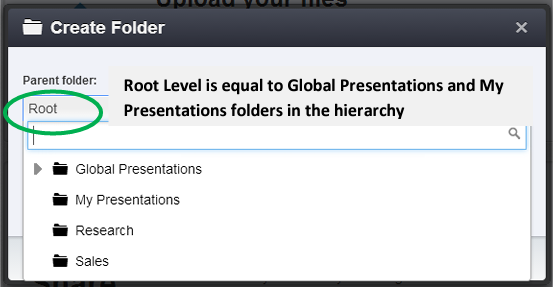 b) Select Share, a window will appear
c) Input the users with whom you wish to share your
d) Assign their rights.

Read – allows them to view, download and shuffle
Contribute – allows them to upload, view, download and shuffle
Full Control – allows them to delete, upload, view, download and shuffle