Browse view allows you to see all files on one page. You can sort by folder and file properties. You can also drag and drop slides or entire files into the New Presentation window at the bottom of your screen.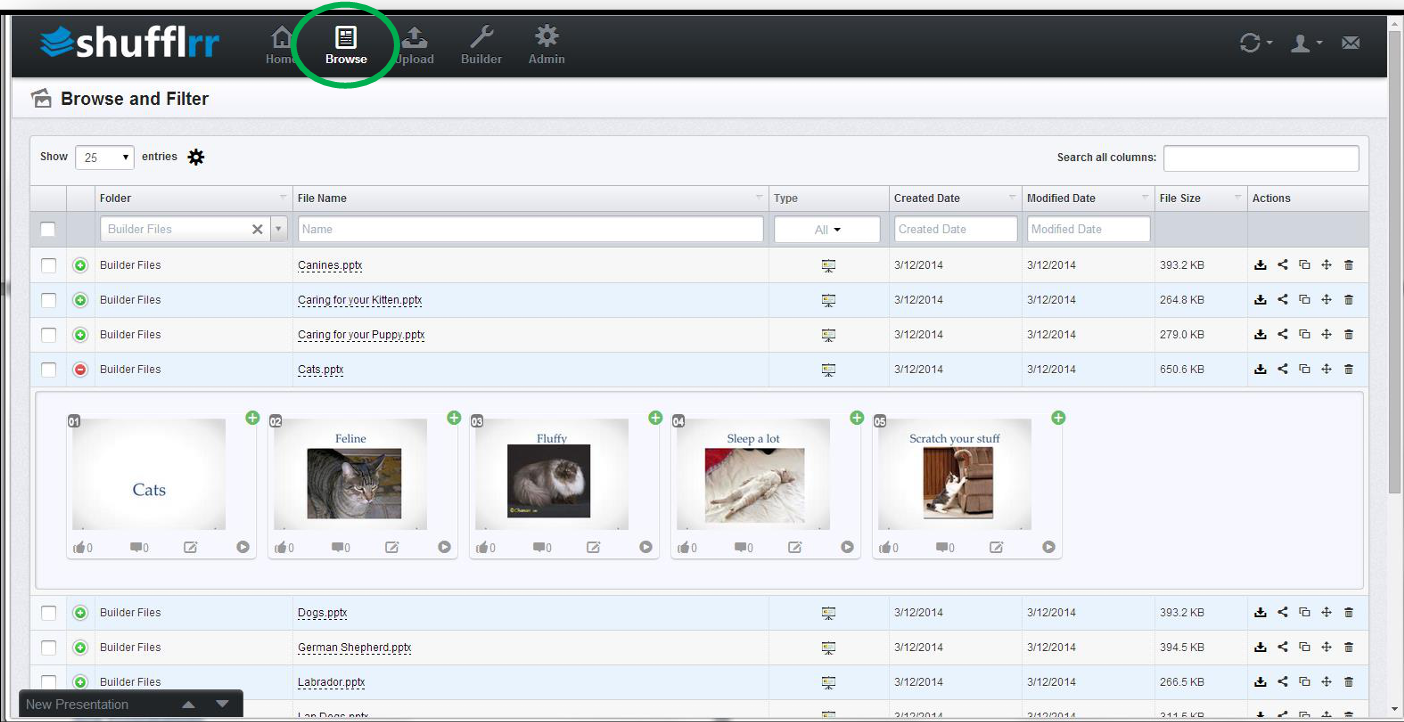 Multiple File Actions
In the Browse view, you can perform actions on multiple files, at one time.
Select the file(s) by clicking the check box. You can choose one or more
Choose the action from the drop down menu at the lower left, bottom of the screen

Download
Share
Move (to another folder)
Copy (to another folder)
Delete

Click the "Perform Action" button