Present Live lets you broadcast a meeting with audio/video and complete access to your Shuffrr slide library. It give the presenter complete control over the content and audience participation. It's where content meets communication.
To get started, select your presentation or slide, click Play.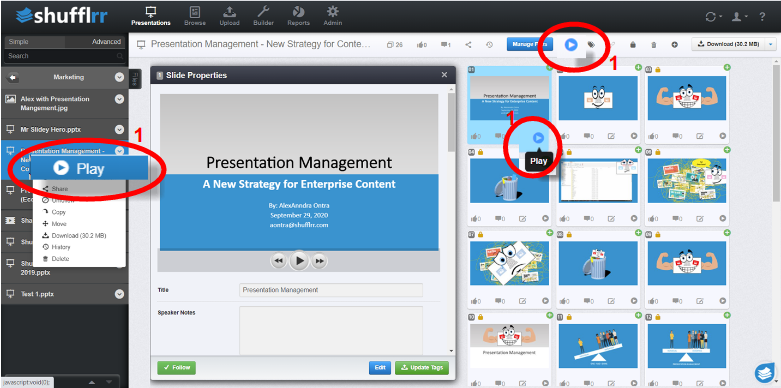 Shufflrr will go into full screen present mode. At the bottom of your screen, select the green PresentLive button. A drop down window will appear.
To send an invitation directly from Shufflrr:

Type in the email addresses of your guest(s), click the "space bar" to enter. You can invite as many guests as you'd like.
Click "Send Invite" and Shufflrr will send an email to the email addresses that you entered.

To send an invitation from your own personal or professional email account, select "Copy Link" and paste the link into your own email correspondence.
When you are finished emailing and inviting guests, select Close. You are ready to start your meeting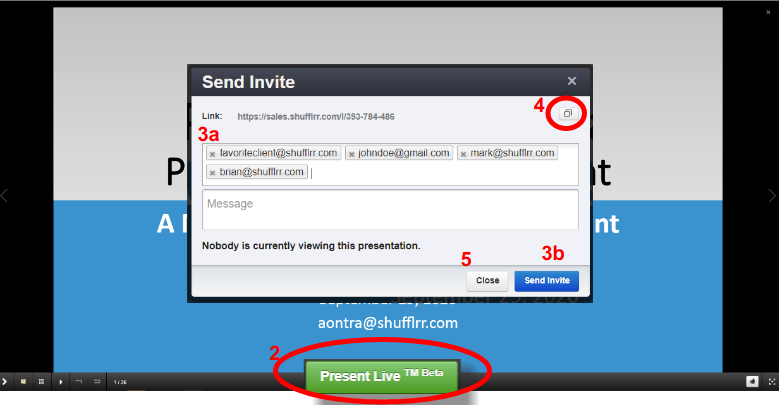 Now you can start broadcasting. Your control panel is to the left of your screen.