This article was originally posted by a media partner at https://www.forbes.com/sites/forbesbusinesscouncil/2020/06/12/reduce-reuse-and-recycle-your-content/#46d6f6edc03a.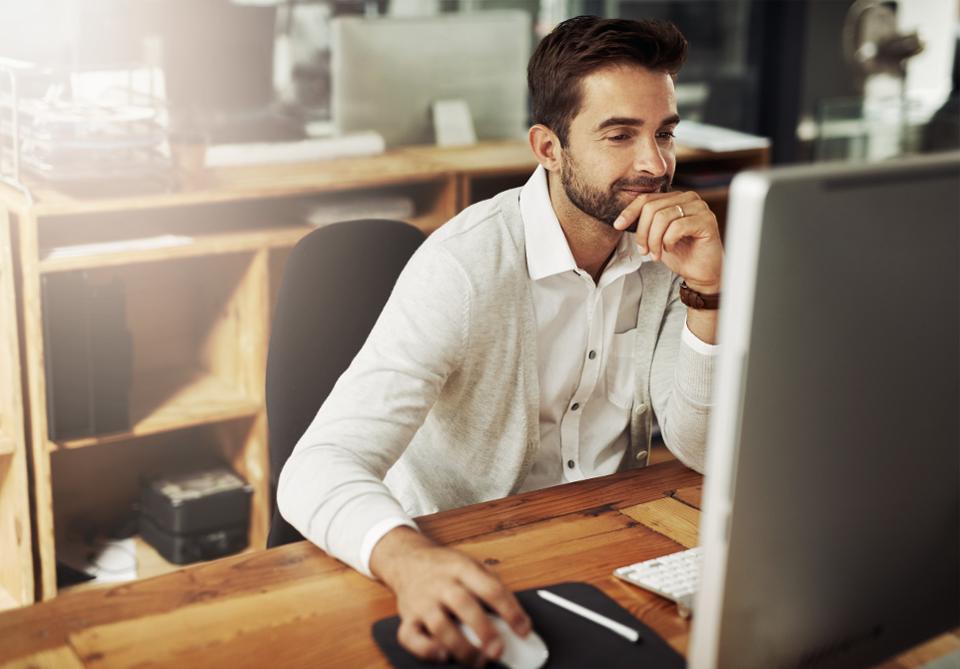 Reduce, reuse and recycle. No, I'm not talking about plastic, though that is a noble cause. I'm referring to digital assets: content. Marketing content, in particular. Large companies spend a lot of money creating content, including advertising, PR, social posts, blogs, websites, training materials, investor materials and more. Each piece includes a tremendous amount of knowledge, materials and skilled labor to ensure it communicates the right message. Marketing professionals, product experts, writers, editors and designers are all tapped at various stages of content creation to perfect it.
And then what happens? With the exception of an advertising spot that has a media buy behind it, the content is used once or maybe twice. Then it's lost in some folder or worksite somewhere. No one else in the company knows where it is, or if it even exists. It's a waste of an estimated $12.3 billion in the U.S. alone — a lost investment.
Here's how you can recycle your content to get a much higher ROI from its creation.
Recycle Across Media
This is Marketing 101, but like a good mantra, it gets its power from repetition. The message and brand should be repeated and reiterated across all media. We tend to give most of our marketing attention to elements that are made for the masses, such as advertising and collateral. Most companies are very disciplined in the brand and messaging for mass media.
However, pieces such as social posts, blogs and sales presentations are often created with more focused objectives. A presentation is often created by one person for one meeting. Blogs are often written by a range of people in different divisions and serve to highlight the resources your company offers. Presentations and blogs should always use the same graphic elements and language and key phrasing as the company website and ad spots, even though they will also include unique content.
Different communication channels and opportunities are infinite. An infographic you created for a brochure can be posted on social media. A press release can be edited to fit a blog format, and statements from it can be posted on LinkedIn or Twitter as well. Sales pitches can be reformatted into an email marketing campaign. There's no need for all these people in different departments to rewrite and redesign. Rather, they copy, paste and edit, saving a lot of time and hassle. Marketing can ensure brand and message compliance, and the whole company will save money by reusing elements 100 times instead of just once.
Make It Accessible
More often than not, the reason companies don't recycle their content is not because they don't know how. It's because no one knows where it is, or even that it exists. So it's easier for a sales rep to build their presentation from scratch than to go begging someone from marketing for that infographic. That person may be in another time zone and have over 3,000 unread messages in their inbox, not to mention they're on 15 different Slack channels. Everyone is busy.
The trick to making content accessible is to make it visual and searchable. There are a lot of great content management solutions out there. But when you have tens of thousands of files, slides, pages and videos that your company has created over the years, it's mission-critical that users can quickly find the specific item they need to do their job.
Visualization of files is key. You should be able to click on a file, preview it and go right to page 37 to determine if it's what you need, without having to download it or open it in another browser. Think of the photo library on a mobile phone. I have over 4,000 pictures on my phone, but I can always find what I'm looking for because I can see them all and scroll through them very quickly. Your marketing files should be as visual as your photo library. In addition, a search engine that indexes the entire file and highlights keywords within those files, rather than being limited to file names or added metatags, helps even more. The combination of visualization and search transforms the laborious task of finding that one great slide into a no-brainer.
Make It Productive
Once the file, slide or special phrase has been found, the content should be ready to use and ready to present. Look for a platform with sales enablement features that let users share links and broadcast on demand to decrease prep and admin time. Drag-and-drop slide libraries empower users to customize their content for their meetings in minutes instead of hours. That means that the keynote presentation that your CEO gave at the big industry conference — the one every executive contributed to and that your company spent $50,000 on freelance presentation writers, designers and videographers to get just right — is now used over and over again by 200 salespeople, instead of just at one event. Individuals can find it, use what they need and customize it for their specific meetings. Not only is the content more productive, but the whole team is more productive.
Don't reinvent the wheel. Save your network. Save time. Recycle.